How Minority-Owned Businesses Can Drive the COVID-19 Recovery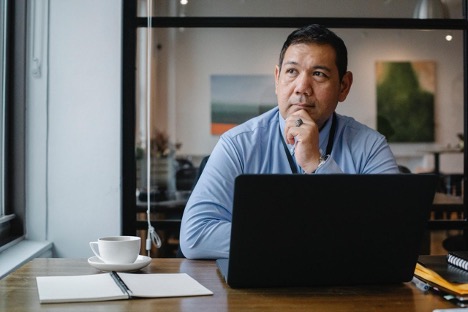 COVID-19 has been tough on minority business owners. The pandemic disproportionately affected minority business owners due to concentration in industries most directly affected by COVID-19, limited access to credit, and general financial fragility. So why are minority business owners still
more optimistic
than their peers?
Challenges and Opportunities for Minority-Owned Businesses
Perhaps it's because they see the rising tide of opportunity for Black and Hispanic business owners that minority entrepreneurs remain optimistic. After the Great Recession, minority business owners drove the recovery, adding 1.8 million jobs during a period characterized by major job losses.
The growing interest in minority-owned brands is another motivating factor. Not only is the buying power of Black and Hispanic Americans increasing, but after the protests of 2020, consumers at large are looking to support minority-owned businesses.
Despite these emerging opportunities, the challenges facing minority business owners haven't disappeared. 80% of Black business owners identify race as a barrier to entrepreneurship, with 60% citing racism or bias. During the pandemic, 41% of Black-owned businesses closed permanently, compared to 17% of white-owned businesses, and only 5% of Black-owned businesses that applied for PPP funding received financial assistance.
Funding for Minority Business Owners
The Small Business Administration attempted to address these disparities in early 2021 with changes to the Paycheck Protection Program. These changes prioritized very small businesses and expanded eligibility to self-employed and non-citizen business owners. The update also added a streamlined application process and $25 million for Minority Business Development Centers.
Private organizations have also extended funding to minority business owners. Organizations like Lowe's, the Black Business Relief Fund, The Mansa Fund, and FundBlackFounders have loans, grants, and other funding opportunities for small business owners.
Tips for successful bootstrapping
Have you been shut out of small business lending? When entrepreneurs can't access business loans or venture capital, bootstrapping is the answer. Bootstrapping refers to self-funding a startup and using the revenue to scale organically. While it's not the easiest way to start a business, it minimizes risk and gives entrepreneurs complete control over their brand.
Technology has also made it easier than ever to build a business on a shoestring budget. Instead of shelling out capital for commercial real estate, businesses today can start and scale up entirely online thanks to tech. These are some of the tools entrepreneurs are using to bootstrap businesses from home:
User-friendly website builders and e-commerce platforms.
Affordable cloud-based software for a full range of business tasks.
Video conferencing apps and peripherals like high-quality headsets and webcams.
Freelance marketplaces for hiring graphic designers, copywriters, and other professionals.
Digital marketing, email, and social media advertising.
Marketing Minority-Owned Businesses
Typically, the biggest challenge of starting an online business is getting in front of customers' eyes. However, COVID-19 turned that dynamic on its head. Not only has foot traffic to brick-and-mortar businesses dwindled during the pandemic, but consumers are spending more time.